If you haven't been following, foldable phones seem to be this year's new "it" products. A couple of months ago, Samsung teased the public with photos of a new folding phone sporting a clamshell form factor, much like that of the upcoming RAZR phone. Unsurprisingly, leaked photos surfaced on the internet shortly after. While no official announcements by the company have been made, TechRadar reports that the new folding device was revealed by the company during a secret meeting held at CES 2020 this past week in Las Vegas.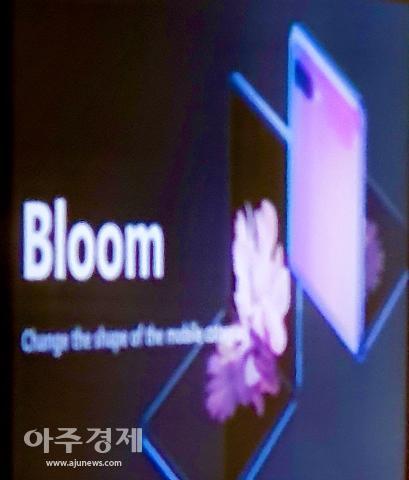 The device was initially given the codename Bloom, but according to reports from South Korea, the device may actually be called the Samsung Galaxy Bloom once released. The report mentions that the Galaxy Bloom will heavily target younger women, hence its name and design inspiration, cosmetics brand Lancôme. The clamshell design and size of the Galaxy Bloom was patterned after Lancôme's powder compacts that also fold neatly. Samsung says that designing the phone after the compact will give women a device in a size they are familiar with.
Not a lot of specs for the Galaxy Bloom were mentioned in the report but it does mention it will be the first smartphone to be able to support 8K shooting. It also briefly hints at its size, saying that the Galaxy Bloom will be 7.3 inches smaller than the Galaxy Fold. It will also allegedly no longer carry the same plastic screen the Galaxy Fold had, and will instead be replaced by a new material called UTG, short for Ultra-Thin Glass.
A couple of other products seem to be in the works with a lot of them focusing on 8K video. Official announcements are expected at Samsung's Unpacked event on February 11.