With the second season of The Mandalorian underway, fans can now 'meet' and see their favorite show characters come to life through Augmented Reality. Google and Lucasfilm have collaborated on The Mandalorian AR Experience for supported phones to bring more of the franchise closer to its fans.
The AR Experience is said to feature iconic moments from the first season of the hit TV show. With this interactive app, users can summon forth heroes from the Mandalorian and make them appear as if they're right with you at home. Google says its teams 'collaborated to build hyper-detailed models and life-like animations'.
Relying on ARCore, Google's platform for building augmented reality experiences, Google has created scenes that interact with the user's environment and even respond to its surroundings. And by doing certain actions, you can even discover and unlock more effects. But there is a catch – only a selection of 5G phones are compatible with the app. That includes 5G Google Pixels and select 5G Android phones. Interested fans may check if their phones meet the app requirements.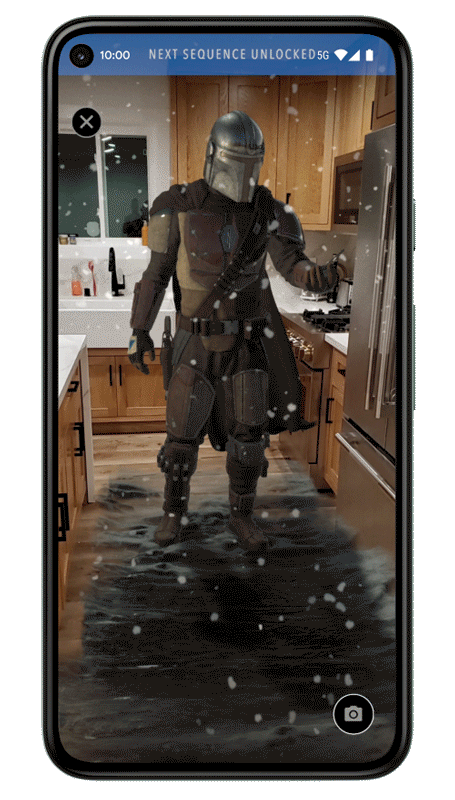 According to Google, there will be new content made available in the app every week on Mando Mondays. In addition, if you're a Pixel user, there will also be some exclusive content made available regularly.
You can download The Mandalorian AR Experience here.