Another day, another reboot – this time around it's ALF. According to The Hollywood Reporter, their sources have confirmed that Warner Bros. TV is in the "very early stages of development," saying execs have been working on the idea since May.
Fans of the quirky alien life form may recall his most recent TV appearance was via a Mr.Robot cameo, the hit show on USA about a mentally unstable computer hacker. However, since ALF ended in 1990, Gordon has made several other guest appearances on shows such as Family Guy, The Simpsons, The Big Bang Theory – and even a few movies including Guardians of the Galaxy and Hot Tub Time Machine.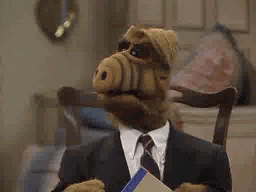 The Hollywood Reporter goes on to suggest Tom Patchett and Paul Fusco – the show's original creative duo – will be involved with the reboot in some capacity. The original run lasted for four seasons throughout the late-1980s. ALF followed the story of an alien from a distant galaxy who befriends a California family after crashing his spaceship into their garage.
Media reports say the proposed reboot would revolve around ALF returning to Earth and meeting a new family. At present, there's no TV network that's attached, however, as previously mentioned – Warner Bros. TV, the original show's distributor, is expected to play a role.
Interestingly, this latest announcement comes on the heels of other classic shows being revamped. For example, we just reported on the proposed Buffy reboot that was heavily criticized. Other reboots set to hit networks (and streaming platforms) in the coming months include Magnum P.I., Sabrina, the Teenage Witch, Charmed, Murphy Brown, and Lost in Space.
According to THR, consumers will have well-over 500 original shows to choose from in 2018. As a result, networks and streaming services are turning to reboots in an effort to tap into an established fan base. Going further, it's not just TV shows receiving this treatment, even movies are seeing an uptick in the number of reboots/sequels – we recently reported on the latest incarnation of RoboCop.