The creators of Stranger Things are being sued by a filmmaker who alleges that his idea was stolen and used as inspiration for the show after he pitched it to them at a party at a film festival.
Matt and Ross Duffer, who have created what is arguably the best Netflix series ever (we are reserving judgement until GLOW season two is out), are being sued by Charlie Kessler.
He claims that the brothers stole ideas for Stranger Things from his short film, Montauk.
Kessler is insisting that he pitched Montauk to the Duffer brothers at a party at the Tribeca Film Festival and after this pitch, he showed them "the script, ideas, story and film."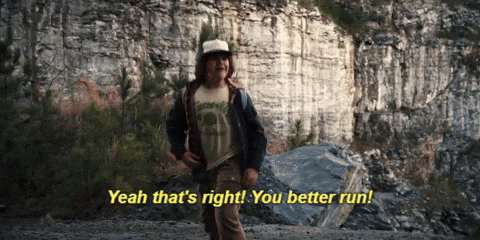 Like Stranger Things, Kessler's short film is also based near a government facility and has some supernatural themes. There is also a missing child and it deals with other dimensions.
The Duffer's hit Netflix show was bought by Netflix under the name 'Montauk', according to a 2015 report by Variety. Despite this, the series ended up being based in Hawkins, Indiana.
An important element of this story is the fact that a book was released in 1992 entitled Montauk Project: Experiments in Time. It features a secret government experiment based in Montauk, Long Island and was written by the author Preston Nichols.
Kessler complaint is for a "breach of implied contract" and he wants a jury trial in order to receive damages.
Netflix has already renewed Stranger Things for a third season, after it's second season was released to critical acclaim last year.
We last left the crew at a ball in their local school, with each and every one of them seeming content.
However, it was then revealed that there is still some evil lurking in the background and it looks as though Hawkins, Indiana's issue with The Upside Down isn't over just yet.