The Golden Girls officially wrapped up their hit sitcom well-over 20 years ago. Nevertheless, with reruns and broadcast syndication across the globe, The Girls have continued to entertain and inspire fans from all over. Therefore, it comes as no surprise that many businesses still find Golden Girls merchandise very profitable – Neca Toys is one such business.
At Comic-Con, the company announced a new action figure line up that features 8-inch dolls of Dorothy, Blanche, Rose, and Sophia. Each figure comes styled in fashionable attire that's well-suited to the sticky weather of Miami.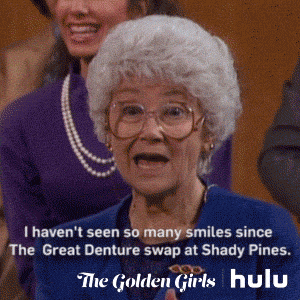 Interestingly, Neca Toys won't be the first to enshrine the ladies in action figure form. Over the years, many other companies have produced similar figurines of The Girls. Moreover, the show also inspired its own version of Monopoly and Clue board games.
Fans can pre-order Neca's Golden Girl-inspired action figures for about $115. The company says buyers can expect their orders to start shipping sometime in early-2019.
Pre-order at Entertainment Earth