The Golden Girls are getting a cookbook, and of course, it's going to include a delicious cheesecake recipe – or two.
According to Babble, their sister company Kingswell – both owned by Disney – will publish a Golden Girls cookbook. The reports suggest the book "includes scrumptious recipes inspired by the popular '80s show."
Unfortunately, the company won't be publishing the book until sometime in 2020, so there's still a bit of a wait ahead of us. Nevertheless, most of us have long been mesmerized by those delicious-looking cheesecakes The Girls used to eat as they gossiped and cracked jokes – so I'm sure we can wait another year or so without too much strain.
This cookbook will be a perfect gift for fans of the hit sitcom as well as anyone who likes to experiment with new recipes in the kitchen.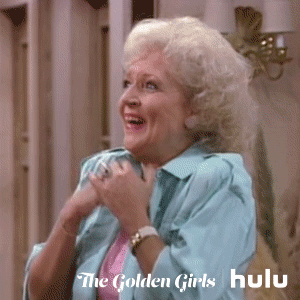 Interestingly, Babble makes this announcement about a week after Neca Toys unveiled an all-new line up of 8-inch Golden Girl action figures. The $115 set was first showcased at this year's San Diego Comic-Con. Neca plans to start shipping in the early months of 2019.
On the other hand, if cookbooks are more your style than action figures, you'll have to wait just a bit longer. Luckily, though, Babble gifted us a sneak preview into the upcoming book. With a bit of bittersweet chocolate, cream cheese, sugar, eggs, and vanilla, you can create your own Golden Girls-inspired cheesecake from scratch. This delicious-sounding recipe should be good enough to keep us happy until the official book comes out.