An environmental watchdog group reported new findings of an alarming amount of contaminated drinking water in the U.S. Laboratory tests confirmed the presence of toxic fluorinated chemicals known as PFAS in a number of cities in the U.S. which includes major metropolitan areas.
PFAS are man-made chemicals that are resistant to grease, oil, water, and heat. Because of that, it was used to create items such as Teflon or Scotchguard but has been phased out since it was found to be dangerous. These chemicals are not capable of breaking down once released into the environment, thus they are called "forever chemicals". For humans, once exposed to PFAS, the chemicals are left to build up in the bloodstream and organs. This has proved to increase the risk of cancer, harm the development of the fetus, and reduces the effectiveness of vaccines.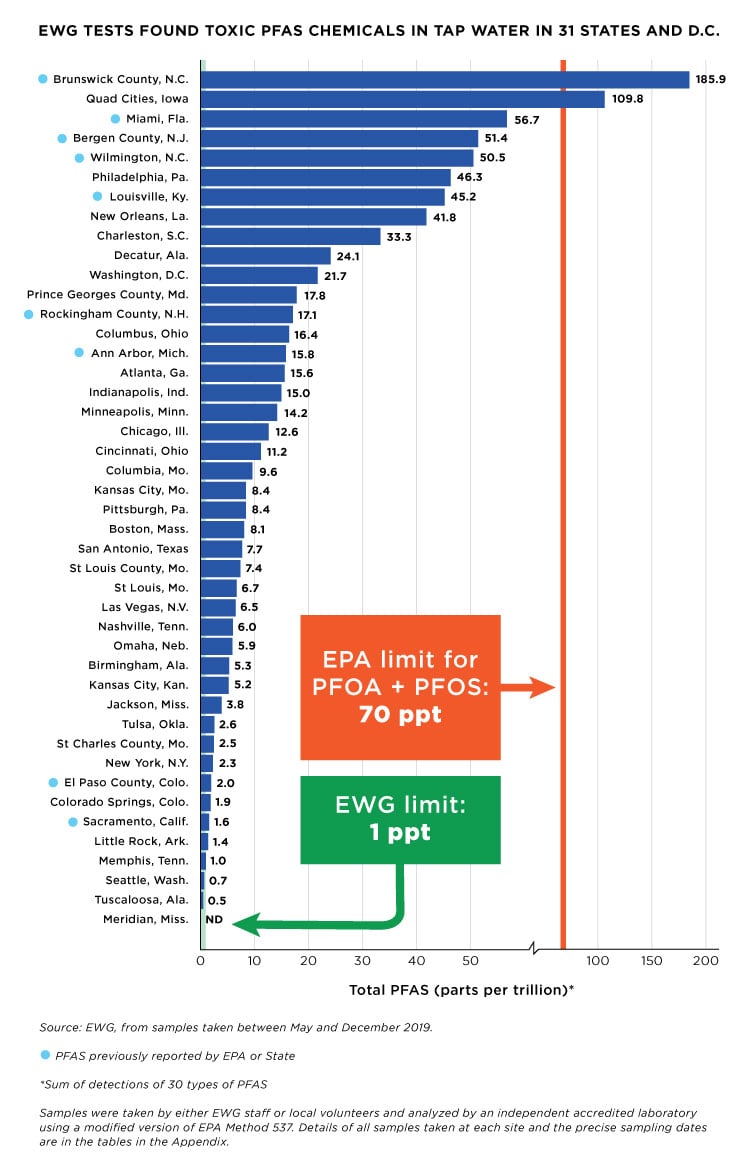 Previous, unpublished data from the Environmental Protection Agency estimated about 110 million Americans to have already been contaminated with PFAS but new testing has found this number to have been remarkably much too low. EWG tested water samples from 44 sites in 31 states and the District of Columbia and only one location, Meridian in Mississippi, reported no detectable PFAS and only Seattle and Tuscaloosa, Alabama reported PFAS presence below the 1 part per trillion limit (PPT) set by the EWG.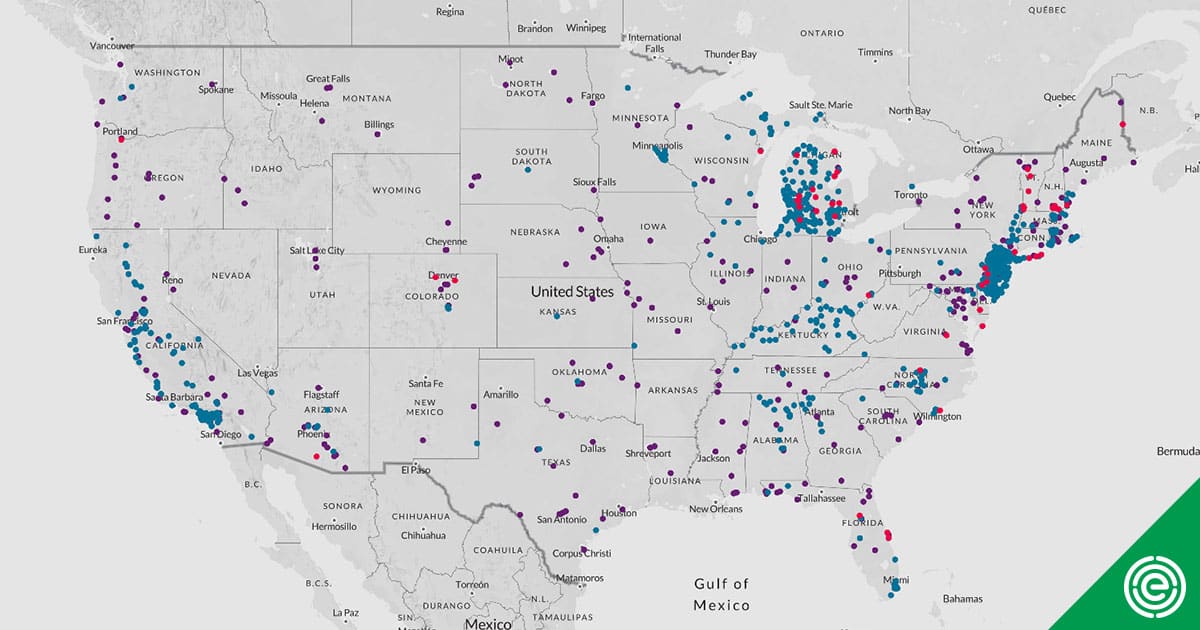 A problem for almost 20 years, the EPA first noticed the existence of PFAS in 2001 but no enforceable law has been created to address the problem. States have now been independently setting their own limits due to the absence of a national law. New Jersey, for example, set its maximum contaminant limit for the specific PFAS compound, PENA to 13 ppt and proposed similar limits for PFOA and PFOS compounds. States who have also been working to set limits and guidelines include California, Connecticut, Massachusetts, Michigan, Minnesota, New Hampshire, New York, North Carolina, and Vermont.
Source: EWG