Levitating X is 3D printing sculptures and placing them on levitation plates where they are electromagnetically suspended. The original Levitating X received a significant amount of attention when first released, with the creators now unveiling a new product featuring similar technology.
According to Levitating Design Lab, the company behind the products, the sculptures are created using 3D printing technology. These 3D printed objects offer a minimalist and modern design with a variety of color options, including matte black, matte black / gold, and matte black / silver.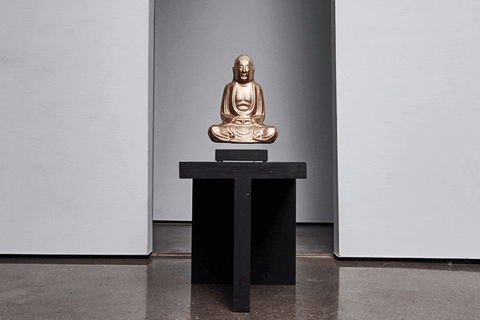 There are several Levitating sculptures being highlighted for their upcoming Kickstarter campaign, including a Sitting Buddha, a Firebowl, and a Polystone. Levitating Design Lab's Joel Paglione spoke about the products, saying:
"Our hope is that the burgeoning community of tech art designers and makers will be inspired to experiment with this new form of sculpturing and create their own pieces. We're endlessly inspired by the creativity surrounding this culture and we hope to give some of that inspiration back by making the impossible possible."
The sculptures feature the brand's Base+ technology, which is paired with newly developed assist plates to help levitate the sculptures. These bases can come either wired or wireless, depending on a buyer's preference, with the wireless versions being fully rechargeable.
The Kickstarter campaign for the Levitating sculptures is set to begin on Friday, September 13th. It's unclear as to when the devices will be released if the campaign is successful.